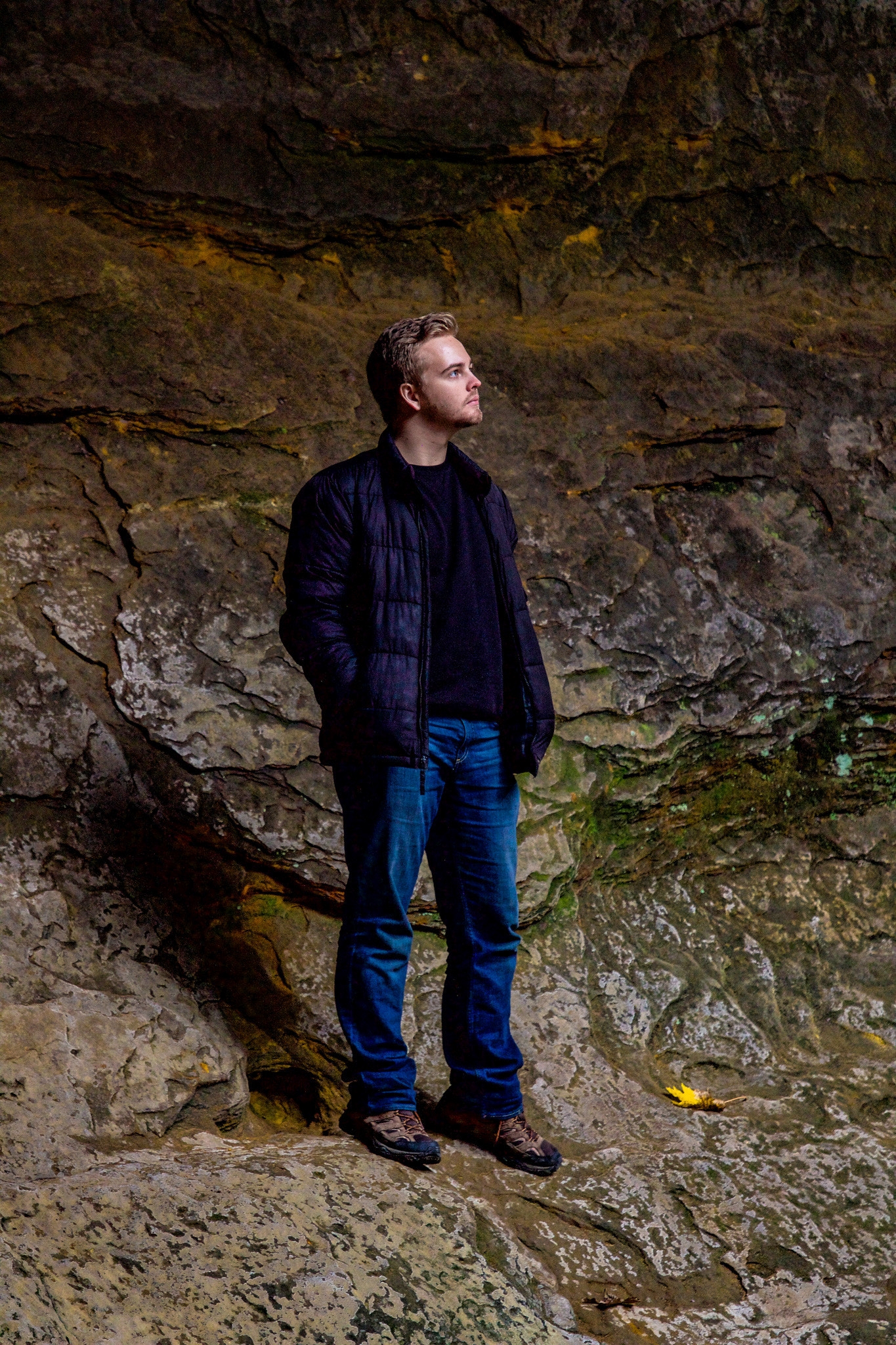 Hey, I'm Shea
As you can see, its hard to find me without a camera in front of my face.
So I know you're probably here because you're wondering: who's that dude behind the camera? Well, you've come to the right place. My name is Shea Grehan, I'm 20 years old, and I'm actively pursuing photography as my full-time career. I'm originally from Toronto, Canada, but moved to Normal, IL when I was 5 years old. In fact, we moved ON my 5th birthday. Had the birthday party with my friends that morning, got in the moving van, and headed on down to the new home in the States. Since arriving in Normal, I've learned to call the city—which often feels like a small town, despite its large population—home. Through studying Studio Arts Photography at ISU, I've been connected with the amazing artistic community that's based in the Blo/No area and the region surrounding it. This community has taught me so much, from new ways of creating art to smart business tactics since I've been a part of it.
But enough of my life story. I want to talk about some of the relatable stuff. First of all, I'll start out by saying that I'm a HUGE nerd. I love all things sci-fi. I'll gladly discuss Stanley Kubrick's 2001: A Space Odyssey or Douglas Adam's Hitchhiker's Guide to the Galaxy with anyone who asks at length. I love playing both video games and board games with friends, watching artsy films and old cartoons, and reading books. Hell, I even built my own computer. I should also mention that I'm a serious nature lover. I'm always itching when I'm in dense urban environments to get out of the city and in to the woods for some hiking. Spending evenings listening to the sounds of nature and watching the sun dip below the horizon is one of my favorite things in the world. Finally, friends and family are extremely important to me—even amidst all the chaos of college and work, I still find time to spend with the people I love no matter how busy I am.
So, that's who I am: A Canadian-American artist, nerd, nature-lover, and overall life-enjoyer.